DRIVE IN
Pallet Racking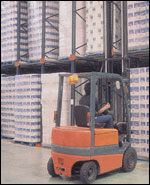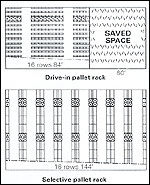 This system provides high density storage. It provides Last In First Out (LIFO) product orientation.
It is typically used when there are many of the same types of products (SKU's).
It can significantly reduce the storage space compared to the traditional selective rack.
We can configure the system to meet specific load sizes, load weights and seismic zones.
Our unique and proprietary self centering load rail design helps the operator "guide" the pallet into position.