System Furniture
*Save up to 70% with remanufactured Office Workstations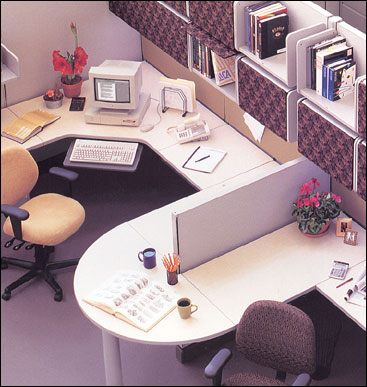 The alternative to high cost modular workstations.
We purchase pre-owned systems panels and components (sparing them from landfills) and remanufacture them to like-new condition, saving you thousands of dollars.
Through innovative remanufacturing techniques and complete dedication to customer satisfaction.
The most popular systems furnishings are in inventory and systems with standard finishes are ready to ship in three weeks or less.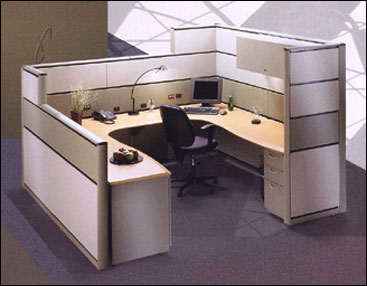 Upgrade your offices and save up to 70%.
You'll save thousands of dollars when you choose from our huge inventory of pre-painted and pre-laminated workstations. All you have to do is specify one of 1,000 custom fabrics.